Kindness always come back at you
We love supporting young people with a dream. Rhino Post Safari Lodge donated a two night free stay as a prize for this worthy cause. This is their heart-warming letter that they wrote in response to the Isibindi Africa Lodge donation:
Sumbandila Scholarship Trust is a non-profit organisation and our Ridgeway college students in Form 5 had to raise money for their Grahams town trip this year, by having an auction. We raised 30 000 Rand thanks to your lovely donation to the auction.
From the students:
Thank you very much, it is not everyone who is fond of giving to the poor, but you do it with loving hearts and we are very grateful and we appreciate it. Due to your generous donation we will be going to Durban and have a great opportunity. Something small can make a big difference!
Travelling is something we have never really had the opportunity to do so may God bless you for your kindness and beautiful & caring souls….  We will send you some pictures of the Grahams Town trip with big smiles.
Kind regards
Khodani; Karabo; Mudzhadzhi & Phuluso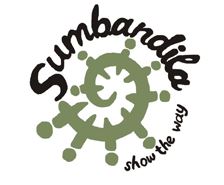 Rhino Ridge Safari Lodge Projects
Thonga Beach Lodge Projects
Kosi Forest Lodge Projects
Tsowa Safari Island Projects