Established in 1997 - iSimangaliso Wetland Park
In 1995 the uMvumamvubu Development Trust were given the rights by the Bureau of Natural Resources (later to be amalgamated into Ezemvelo KZN Wildlife) to develop a lodge site along the Kosi Bay lake system. Isibindi Africa Lodges entered into an agreement with the Trust to build and operate a 20-bed lodge. The protected land is now proclaimed as part of the iSimangaliso Wetland Park.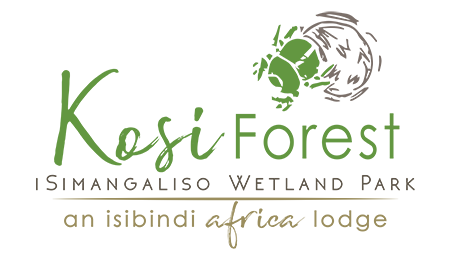 "There is no such thing as "away".
When we throw anything away it must go somewhere."
Kosi Forest Lodge staff together with community members cleaning up litter in the kosi forest and lake systems.
Over 95% of our staff is employed from the local community. The percentage of staff PDI (Previously Disadvantaged Individuals) is 100%. 26 of the 34 staff members were previously unemployed. The current lodge manager Blessing Mngomezulu started working at the lodge as a general building labourer. With support from Isibindi he attained his FGASA guide qualification, received further training at Thonga Beach Lodge, attended hotel school and is now the lodge's General Manager. He has been managing the lodge since 2013. In 2018 the annual wage bill paid to the Mnyayiza community was R2 038 000.00.
"UNLESS.... UNLESS someone like you cares a whole awful lot, nothing is going to get better. It's not."
- the lorax | Dr. Seuss
COVID-19 COURAGE RELIEF PROGRAMME
In the middle of May 2020 The Isibindi Foundation launched a massive feeding programme in response to the devastating effect of the Covid-19 shutdown. Vulnerable homesteads in the Shengeza and Manguzi community (qualifying as compromising of elderly, young children and no or little income) were assisted first. Our lodge game viewers and team of volunteers from the Shengeza and KwangWanase community and Kosi Forest Lodge left daily, filled with food rations (potatoes, maize meal, beans, cooking oil etc) and travelled to vulnerable homesteads. Thousands of people were fed during this programme and information sheets in Zulu were handed out.
Many of the staff who initially built the lodge went on to become lodge employees and over a period of time were further up skilled. Thandi, who was the head chef for 15 years, eventually fulfilled her dream of becoming a school teacher. A number of staff received their 15 and 20 year long service awards last year; namely Blessing, Esnurse and Jerome. Kosi Forest Lodge kitchen staff have received training over the years at Thonga Beach Lodge. Carl Moller, Isibindi Group Executive Chef, often visits the Kosi Forest Lodge kitchen providing support and training. Guides who show potential in receiving their driver's license are assisted by the lodge. Various goods and services like firewood, fruit and vegetables, sewing repairs, vehicle repairs and re-thatching is supplied by the local community to the lodge every year.
A community member transports our staff daily to and from the lodge.
REDUCTION OF SINGLE USE PLASTICS
The following plastics are no longer used at the lodge:
plastic straws replaced with paper ones
plastic wrapped toothpicks replaced with paper wrapped ones
packed lunches are no longer wrapped in plastic but reusable containers and greaseproof paper
plastic bin liners replaced with brown paper ones
rubbish bags replaced with recycled plastics
replaced plastic sanitary disposal bags with paper ones
plastic covered soaps replaced with recycled box soaps
plastic ear buds and shower caps have been removed from the rooms
the marketing office no longer supplies info packs in plastic sleeve envelopes, they have been replaced with brown bags
removal of 300ml juices from beverage stocks as they contain plastic straws
sugar sachets replaced with glass containers on the tables
Where possible milk is used in jugs and not small single use plastic tubs
"People are not going to care about animal conservation unless they think that animals are worthwhile."
- David Attenborough
Donation of cycad saplings (R30 000.00) to the Mnyayiza community for their greening project.
Wildlife Conservation Trust
The lodge has worked closely with the Wildlands Conservation Trust on community and conservation projects and have donated in excess of R200 000.00 in the last 20 years. We have also contributed financially in
conservation efforts, e.g. supplying funds to conservation authorities regulating illegal netting.
Although the local municipality's drive to recycle is rather limited, Kosi Forest Lodge has developed its own supply chain of recycling to benefit the local community. Waste within the lodge is separated into glass, tin, paper/cardboard, plastic and wet waste. Glass, tin and paper/cardboard is then offered to the local community to collect and recycle allowing them to receive any profits from the recycling stations.
All donations are always received with great appreciation and will take us a step closer to achieving our vision of investing in our communities in a conservation-oriented manner. All donations received will be utilized in one or more of our above programs. All project specific donations received will be allocated to the donor's project of choice!