Established in 2015 - Hluhluwe iMfolozi Park
A company was established in 2013 between The Mpembeni Community Trust (representing the community), Isibindi Africa Lodges and the National Empowerment Fund (NEF). The community owns the land on which the lodge is built (although it is fenced into and administered by Ezemvelo) and has a 49% shareholding in Rhino Ridge Safari Lodge. The NEF funded the Trust's shareholder loan. 85% of our staff are employed from the local Mpembeni community and the percentage of previously disadvantaged individuals PDI employed by the lodge is 96%. In 2018 the wage bill accrued to the 53 people employed from Mpembeni community exceeded R3 600 000.00.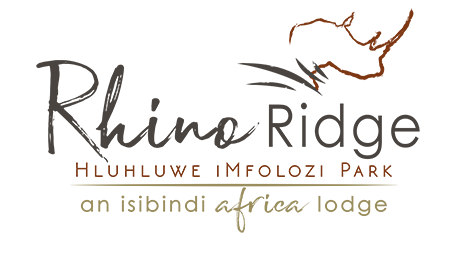 "There can be no keener revelation of a society's soul than the way in which it treats its children."
Covid-19 Courage Relief Programme
In the middle of April 2020 The Isibindi Foundation launched a massive feeding programme in response to the devastating effect of the Covid-19 shutdown. Vulnerable homesteads in the Mpembeni and Hluhluwe community (qualifying as compromising of elderly, young children and no or little income) were assisted first. Our lodge game viewers and team of volunteers from the Mpembeni community and Rhino Ridge Safari Lodge left daily, filled with food rations (potatoes, maize meal, beans, cooking oil etc) and travelled to vulnerable homesteads. Thousands of people were fed. Masks and information sheets in Zulu were handed out and working in conjunction with the Mpembeni Trust we implemented a mask making project using lodge sheets. We also supplied fabric and elastic and five sewers were soon making hundreds of masks which were handed out free of charge in the community. Communities helping communities!
"We are very grateful to the Isibindi Foundation. The mayor of the Big5 Hlabisa Municipality is forwarding his sincere thanks to The Isibindi Foundation and Rhino Ridge Safari Lodge board and management" - Wellman Khumalo, Mpemneni community
The majority of the construction staff during the building phase of the lodge was from the local community. This was an opportunity for new skills to be learnt as well as for the community to play a very real role in the development of their first large commercial project. We at Isibindi Africa Lodges believe that this has played a large role in the community feeling real ownership in the project. A lot of the building staff went on to be trained as operations staff. Further up skilling occurs throughout the operations phase as we endeavor to improve service and the guest experience. Approximately 50% of our employees were previously unemployed and had had no previous work experience.
To date Rhino Ridge Safari Lodge has spent R36 000.00 repairing pumps and water pipes supplying the Mpembeni community on behalf of the municipality. We now have two water points for the community to collect water as the local municipality is unreliable and this is often their only water supply.
In March 2019 Rhino Ridge Safari Lodge repainted and restored the Tribal Authority building in Mpembeni. The Tribal Authority is the heart of the community where important decisions are made and hence holds a place of pride.
Planting of trees in schools and clinic
In celebration of Arbor Day Rhino Ridge annually supplies and plants indigenous and fruit trees in the Mpembeni school and the clinic. Many thanks to the Chittenden family and Zululand Nurseries in Eshowe for their donations.
Neighbouring community equips anti-poaching unit in Hluhluwe iMfolozi Park
THE HUMAN FENCE
A wire fence can be broken. A human fence can't be broken. If the neighbouring community feels ownership it will protect our wildlife.
Rhino Ridge currently utilizes 70% of its energy requirements from our solar farm located behind the lodge. 186 solar panels supply 51kw of power to Rhino Ridge Safari Lodge.
We use energy efficient bulbs throughout the lodge. We have a card system in the lodge that turns off the air conditioners when guests vacate the rooms.
Anti-Poaching Initiatives Support
Rhino Ridge Safari Lodge supports the anti-poaching initiatives within the Hluhluwe iMfolozi Park. In March 2019 the lodge donated over R40 000.00 worth of camping equipment to the Anti-poaching unit in Hluhluwe iMfolozi Park. The Park operators, Ezemvelo KZN run their own specialized anti-poaching team, and are in need of support, by means of sponsorship of equipment. Other donations include 41 new tyres for their vehicles, to highly specialized tracking equipment such as night vision goggles or GPS etc, to afford them the opportunity to combat specialized poaching syndicates. We have donated prizes to the value of R150 000.00 for anti-rhino poaching campaigns throughout the country.
We funded and hosted a rhino anti-poaching workshop in 2018. Headed by renowned anti-poaching consultant Tim Parker from Hoedspruit and attended by the head of Ezemvelo anti-poaching unit. The workshop
produced valuable guidelines for rangers and staff. Our guests pay over R2 000 000.00 in entrance fees to Ezemvelo, a significant proportion is used in their conservation initiatives. The Lodge aims to create awareness of the issues at hand to both its suppliers and guests and offer them both the means to support the conservation and anti-poaching initiatives within the Park. Suppliers have been approached to offer their support through donations of clothing and linen for the dog handlers of the K9 Unit. Guests are offered the opportunity to help by way of donations, either through direct donations or through the purchase of Chantelle Meltzer wildlife photography, available at the lodge curio shop, of which 30% of the proceeds are automatically allocated to the funding of items required by either the Ezemvelo Anti- Poaching Team or the Hluhluwe iMfolozi Anti-Poaching K9 Unit.
Award winning photographer Chantelle Melzer is highly motivated and invested in creating this awareness and offering support to those initiatives who aim to combat the struggles currently being faced. Donations can be made at the lodge reception desk at check out.
Although the local municipality's drive to recycle is rather limited, Rhino Ridge has developed its own supply chain of recycling to benefit the local community. Waste within the lodge is separated into glass, tin, paper/cardboard, plastic and wet waste. Glass, tin and paper/cardboard is then offered to the local community to collect and recycle, allowing them to receive any profits from the recycling stations. Wet waste is offered to a local pig farmer who is happy to receive this added food supply for his pigs twice a week. As structures and means further develop, Rhino Ridge is driven to improve on any and all recycling avenues.
REDUCTION OF SINGLE USE PLASTICS
The following plastics are no longer used at the lodge:
plastic straws replaced with paper ones
plastic wrapped toothpicks replaced with paper wrapped ones
packed lunches are no longer wrapped in plastic but reusable containers and greaseproof paper
plastic bin liners replaced with brown paper ones
rubbish bags replaced with recycled plastics
replaced plastic sanitary disposal bags with paper ones
plastic covered soaps replaced with recycled box soaps
plastic ear buds and shower caps have been removed from the rooms
the marketing office no longer supplies info packs in plastic sleeve envelopes, they have been replaced with brown bags
removal of 300ml juices from beverage stocks as they contain plastic straws
sugar sachets replaced with glass containers on the tables
where possible milk is used in jugs and not small single use plastic tubs
Rhino Ridge continues its drive to reduce its water consumption. Rain water is collected off the kitchen roof and used for general household cleaning. The Lodge requests guests to not exchange towels daily if not necessary and Rhino Ridge has removed the use of face towels in guest rooms in exchange for the use of 'napkins' which are 100% biodegradable. Rhino Ridge requests her guests to be mindful of taking long showers. Guides wash their vehicles by use of water in a bucket instead of using a hose pipe. The indigenous gardens are not watered. Indigenous landscaping has been used to limit rain water run-off.
Community Schools Environmental Program
Rhino Ridge Safari Lodge and Isibindi Africa Trails supports environmental clubs in the Mpembeni Schools. In 2018 approximately 150 children were taken in the lodge vehicles for a few hours guided tour of the game reserve. They were taken to the conference centre for talks and interactive learning sessions. This important initiative encourages the creation of a human fence, where the local community is invested in protecting our wildlife from poaching. A wire fence can be torn down; a human fence cannot. In addition, there have been a number of days where we have undertaken indigenous tree planting projects at four of the local schools.
Rhino Ridge has a strict no-off road policy which falls in line with the policy that Ezemvelo KZN wildlife and SAN parks have implemented throughout the National Parks. This is to reduce the impact that driving has on the soil and vegetation of an area. Since the lodge opening in March 2015 there has been a substantial effort to rehabilitate the vegetation which was disturbed by the building of the lodge. We are also conscientious about the removal of alien plants and the maintenance of drainage around the lodge to avoid soil erosion.
"Like music and art, love of nature is a common language that can transcend political or social boundarieS."
- J. Carter
All donations are always received with great appreciation and will take us a step closer to achieving our vision of investing in our communities in a conservation-oriented manner. All donations received will be utilized in one or more of our above programs. All project specific donations received will be allocated to the donor's project of choice!