When you travel with Isibindi Africa Lodges you become part of the family that has as it's purpose saving our planet for our children's children. This purpose drives us all at Isibindi Africa Lodges whether it's removing single-use plastics, creating micro-economies in our neighbouring communities to supply our lodges, replacing plastic water bottles with reusable ones for guests, investing in huge solar energy farms, refusing to serve seafood at our beach lodge that is not ethically harvested, recycling unused lodge food into feeding schemes for our neighbouring creches etc.
Our Mission Statement
To partner our wilderness lodges and neighbouring communities with supportive rural programs in education, farming, child nutrition, health and employment through micro business support. We aim to uplift our communities by investing in resources and skills training, while emphasising the importance and value of conserving protected areas for future generations.
Our Values
Integrity • Respect • Accountability and Transparency • Commitment • Responsibility
Our Vision
Our vision is to invest in our communities - to create human fences between our protected areas and neighbouring communities, allowing for the flow of benefits within the communities to prioritise conservation.
"People are not going to care about animal conservation unless they think animals are worthwhile" - Sir David Attenborough
Travel is powerful when it connects us to a purpose and a community.
The founders of Isibindi Africa Lodges, Brett and Paige Gehren, both come from a strong conservation background. This has and always will be our authenticity. Twenty five years ago we began with pioneering community conservation establishing one of South Africa's first lodges in a protected wilderness sanctuary with the local community as joint shareholders. Today we own a number of lodges scattered around Africa in world-renowned protected wilderness areas and we partner with many neighbouring communities. Our purpose is to create a human fence between our wilderness areas and neighbouring communities so that the flow of benefits to these communities motivates them to protect these resources. Neighbouring communities need to share in these flow of benefits. Without this they have not only lost their ancestral lands but also access to its resources.
When travelling with Isibindi you will be supporting a host of community projects that rely on the lodges you will be visiting, to flourish and improve people's lives.
MAKE A DIFFERENCE
JOURNEY WITH PURPOSE
Our conservation programmes range from supporting conservation of the endangered turtles on Mabibi beach (tagging, guide training, monitoring) to our children's environmental programmes in rhino education in rural neighbouring communities and financially and logistically assisting the anti-poaching units.
THE ISIBINDI FOUNDATION FAMILY
The foundation family is committed to partnering our conservation authorities and communities to ensure our protected areas maximise their flow of benefits to our neighbouring community projects.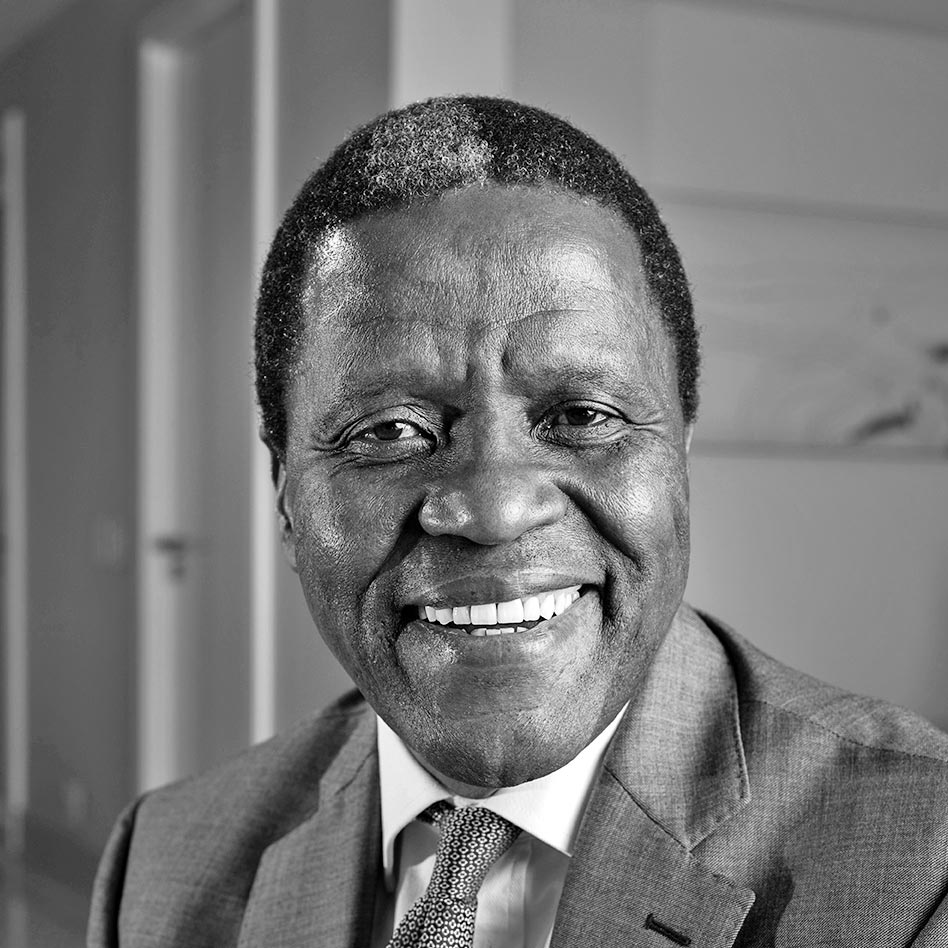 Vusi Khanyile
The Isibindi Foundation, launched in March this year to expand Isibindi Africa Lodge's community and conservation projects, is delighted to announce that current chairperson of the World Wildlife Fund WWF, Mr Vusi Khanyile, will be the Foundation's Patron with immediate effect.
Foundation Director Paige Gehren "Mr Khanyile is a champion of both conservation and community upliftment. He founded Thebe Investment Corporation as an investment fund to finance community projects in 1992 and was executive chairman until his retirement in 2018, when he became non-executive chairman. Mr Khanyile has been familiar with Isibindi Africa's ethos and vision in building genuine partnerships between communities and protected areas for many years and has been a frequent visitor to our lodges. For 23 years Isibindi Africa Lodges has been establishing shareholding partnerships with communities neighbouring the protected areas our lodges operate in. "
The Isibindi Foundation adheres to the human fence principal of ensuring that significant benefits flow from their luxury lodges to these rural communities living alongside South Africa's national parks. In addition to shareholding, a bednight levy is charged to every guest which goes towards the foundation's numerous community and conservation projects.
"One of our many projects focuses on our neighbouring rural schools – feeding progammes and financing additional support teachers and quarterly visits from external educationalists is significantly improving the resourcing of these schools." The Foundation will be extending it's work into Zimbabwe with the opening of their new Tsowa Safari Island in the Zambezi National Park in August this year.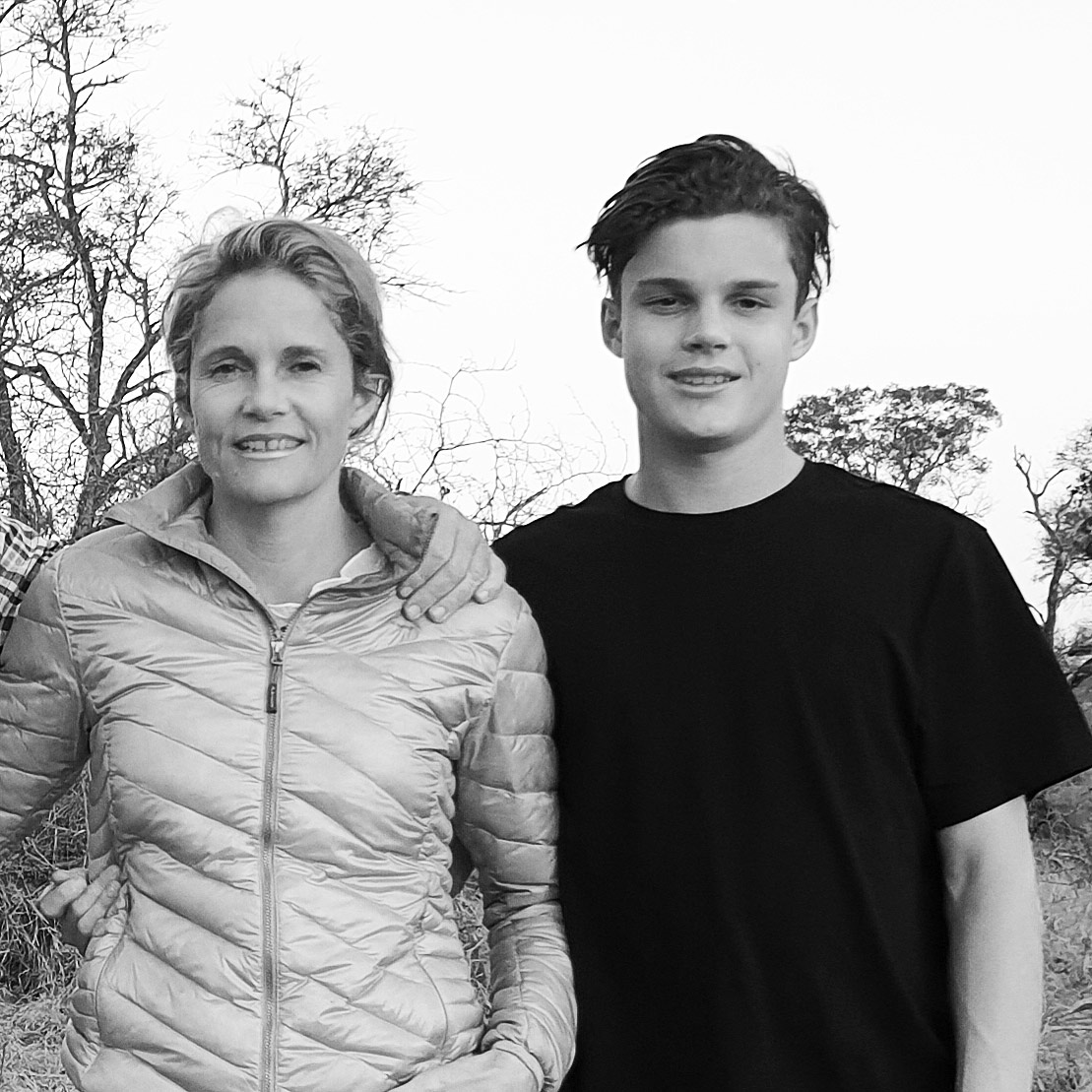 Paige Gehren
Paige Gehren practiced as an Environmental Economist for 9 years working for the Bureau of Natural Resources, the KZN Department of Nature Conservation and the Eastern Cape Department of Nature Conservation.
Together with her husband Brett Gehren they founded Isibindi Africa Lodges in 1996. The first lodge to be built was Kosi Forest Lodge in iSimangaliso Wetland Park, followed by Plains Camp in Kruger National Park and Thonga Beach Lodge situated in the iSimangaliso Wetland Park – South Africa's first proclaimed UNESCO World Heritage Site. Rhino Post Safari Lodge followed also in the Kruger National Park, then Rhino Ridge Safari Lodge in Hluhluwe iMfolozi Park. Most recently Tsowa Safari Island, Victoria Falls located in the Zambezi National Park.
Paige has been actively involved over the years in community and conservation projects affiliated to these lodges. In March 2019 Brett and Paige established The Isibindi Foundation to manage and expand their community and conservation projects. Paige lives on Tredinnock Farm together with Brett and their four children Joss, Geordy, Riley and Rorke. Their time together is spent exploring Africa.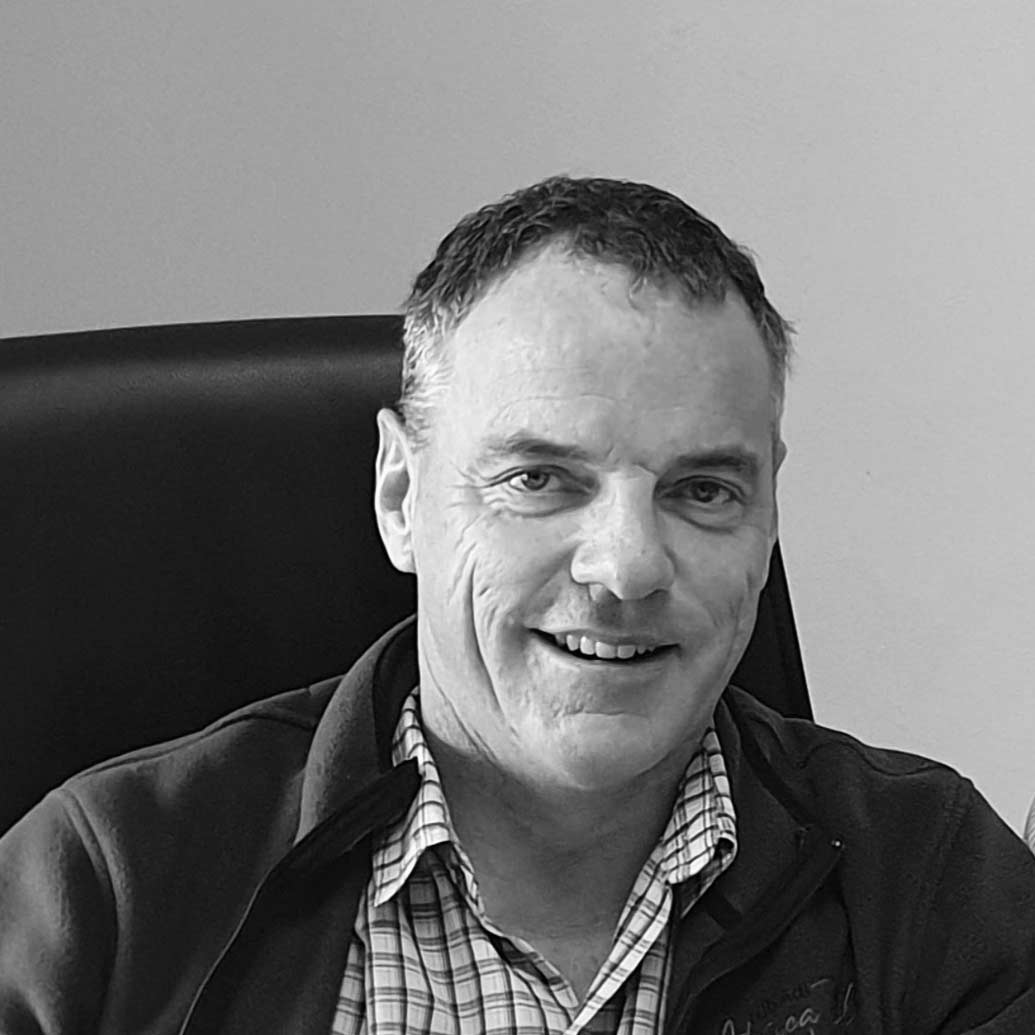 Brett Gehren
Brett Gehren completed a B.Comm degree at Stellenbosch University, but his love for the outdoors soon lead him to work as a ranger at Mala Mala Game Reserve, Greater Kruger National Park. He then spent a year back packing around South America. On his return he again worked at Mala Mala before joining Fugitives Drift Lodge. His love for big water paddling drew him to start his own adventure business in 1992 and Isibindi River Explorers was born. Pioneering commercial river rafting and adventure activities on the Buffalo River this was the start of what is today Isibindi Africa. With his wife Paige, they then spent the next 20 years building Isibindi Zulu Lodge, Kosi Forest Lodge, Rhino Walking Safaris, Rhino Post Safari Lodge, Thonga Beach Lodge, Rhino Ridge Safari Lodge and Tsowa Safari Island (Zimbabwe). Brett and his wife have 4 children and they live in the town of Eshowe in Zululand, South Africa.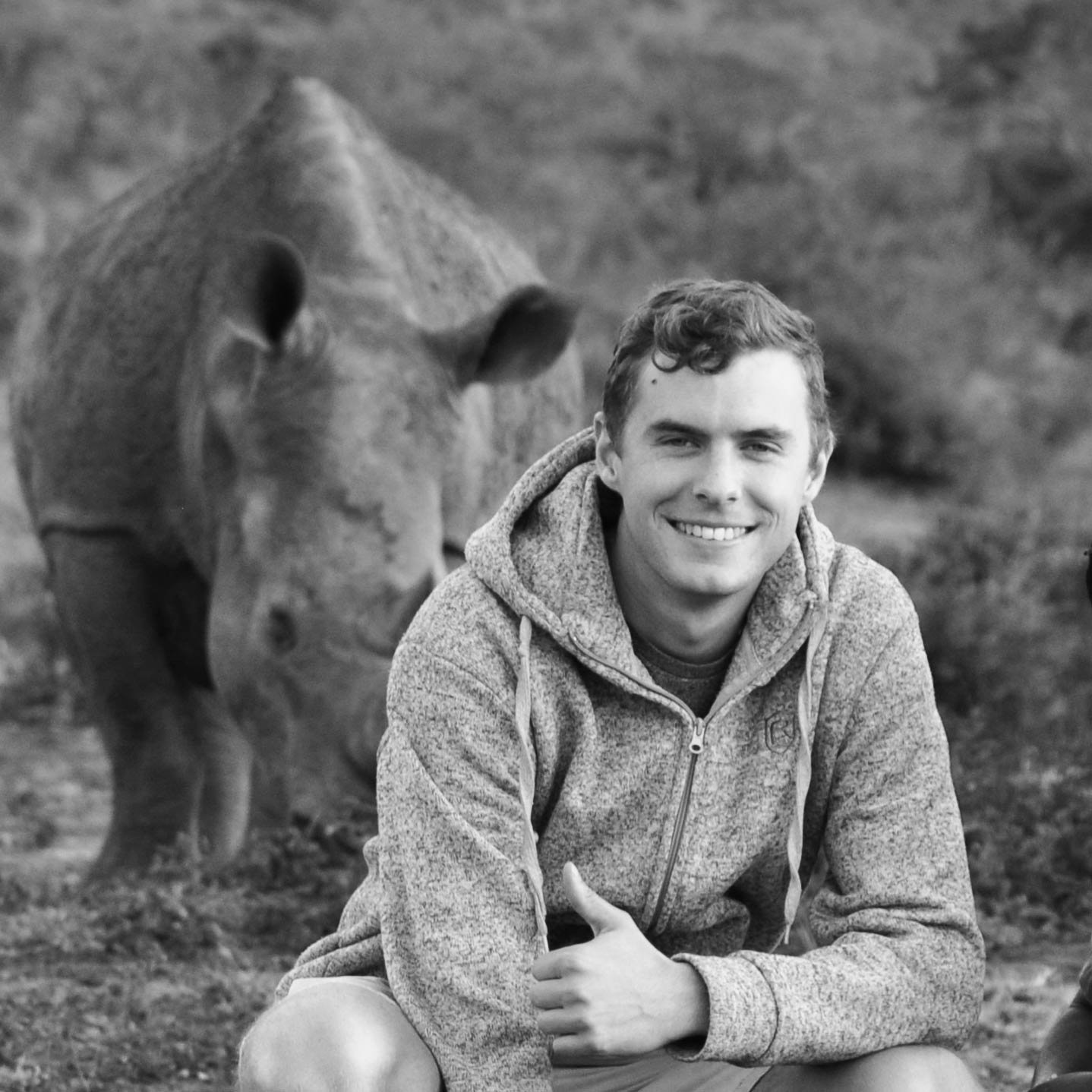 Luke Martin
Luke Martin attended St Charles College in Pietermaritzburg and then went on to complete his honours degree in Tourism Marketing & Management after which he joined Isibindi Africa Lodges in early 2018. Luke has gained experience in many various departments of the Company. In March 2019 he was appointed Projects Manager of The Isibindi Foundation. Luke oversees and initiates The Foundation's community and conservation projects. When not behind a desk or out in the field working with local communities Luke can be found fly fishing at Thonga Beach Lodge or Tsowa Safari Island!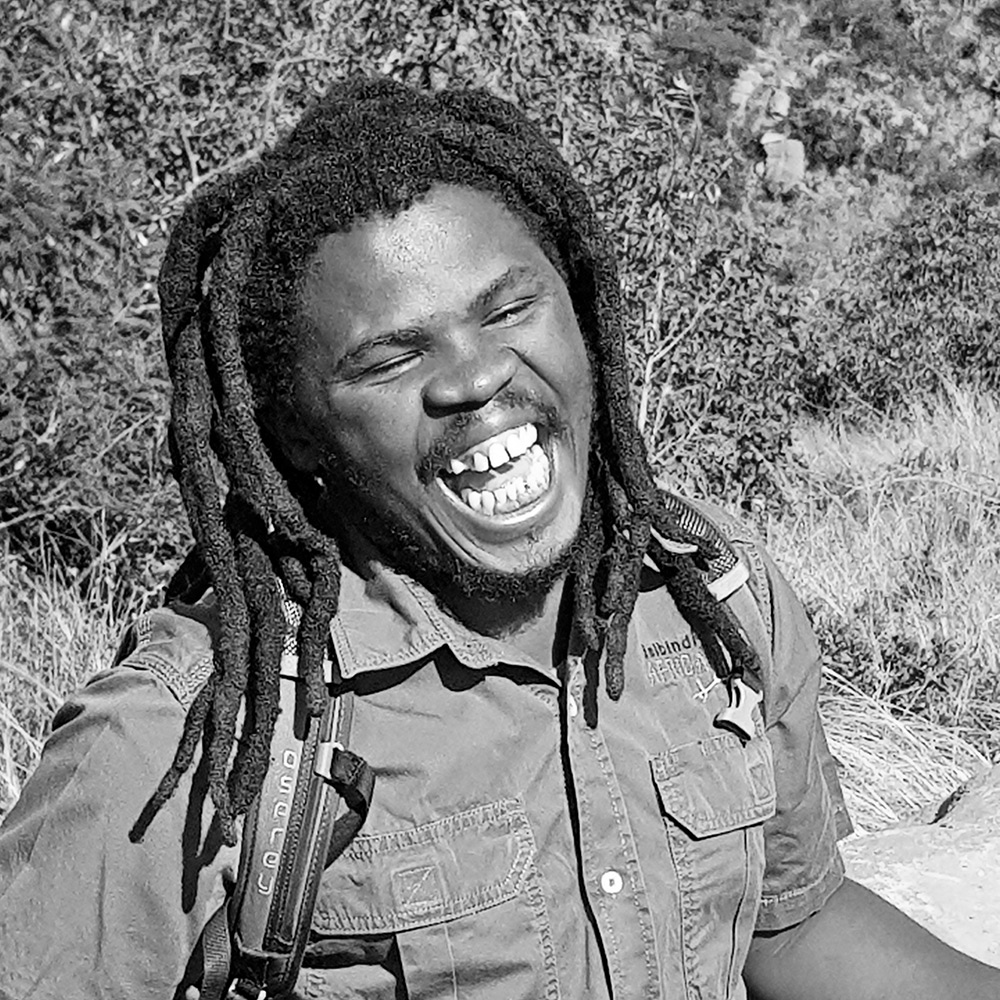 Nunu Jobe
Nunu Jobe, otherwise known as the rhino whisperer, hails from the Kwa-Jobe area in Northern Kwa-Zulu Natal. Nunu ran the wilderness trails in Hluhluwe Unfolozi Park for 9 years. Actively involved in conservation and communities Nunu has played a significant role in rural youth conservation programmes. He started environmental clubs in the Mpembeni community and has taken a few hundred children through the park on environmental courses in the last 18 months. Nunu gained his love for wildlife and conservation through the same environmental clubs at his local school as a child. He is also an owner in Isibindi Africa Trails which offers guided walking safaris.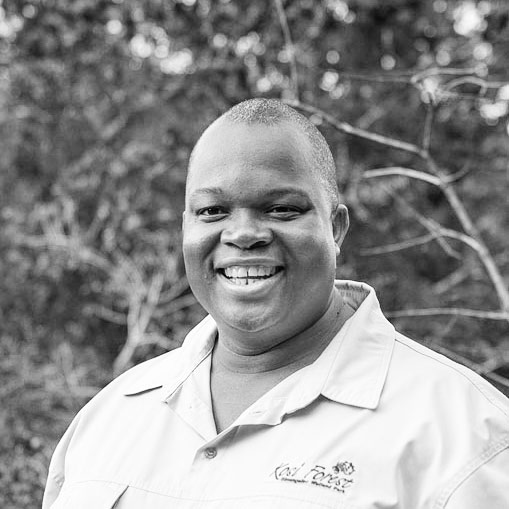 Blessing Mngomezulu
Blessing was born in Mnyayiza and is one of Isibindi Africa's first employees. Blessing's journey symbolises Isibindi Africa Lodges vision and mission values; as a youngster just matriculated he was the first employee of Kosi Forest Lodge; he dug trenches on his first day of work. Over 20 years later after much studying, hard work and commitment he is currently General Manager of Kosi Forest Lodge. He is married to Sanele and they have one son.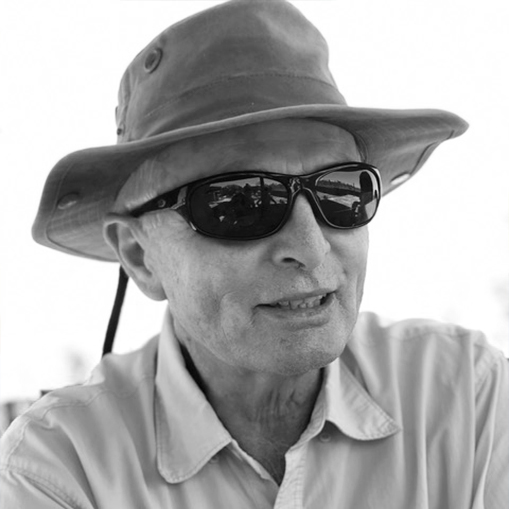 Rob Campbell
Originally hailing from Underberg Rob is a passionate conservationist and flyfisherman. A Chartered Accountant, Rob was co-owner of C&H Accounting for over 30 years. Married to Maureen, together they travel extensively on the African continent visiting our wilderness areas.