Established in 1998 - iSimangaliso Wetland Park
Isibindi Africa Lodges was awarded a concession to open a luxury lodge at Mabibi beach on the Maputaland coast, and shortly after in 2004, Thonga Beach Lodge opened its doors. Situated in the Isimangaliso Wetland Park, the lodge resides in a World Heritage Site. The project is one of the country's first pioneering community developments that successfully married local communities and the private sector. It was the third lodge Isibindi Africa Lodges opened, a company that focuses on the upliftment of rural communities residing near protected areas, through partnerships in wilderness developments located in prime conservation areas. The lodge offers exceptional marine and lake activities focusing on the conservation of these natural resources through a host of guided activities. We also encourage our guests to join our numerous community activities and learn about rural Africa and its abundant traditions and intricate resource uses.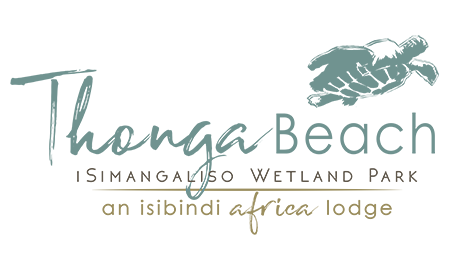 "If you can't feed a hundred people then just feed one."
88% of our employees are employed from the local Mabibi community, of which the 80% are Previously Disadvantaged Individuals (PDI). The community owns 63% of the buildings through the Madeco Community Trust. This investment is held in MABIBI DEVCO. The buildings are leased to Isibindi Africa Lodges. This loan was funded by Ithala development bank. To date the community has paid 80% of this loan. Isibindi Africa Lodges has self-funded the expansion of the lodge since then, and all upgrades since the lodge was built. The community also owns 51% of the Mabibi campsite and Thonga 36 Beach Lodge owns 49% of the campsite (the campsite's wage bill is currently R408 000.00).
"There can be no keener revelation of a society's soul than the way in which it treats its children."
- Nelson Mandela
COVID-19 COURAGE RELIEF PROGRAMME
In the middle of April 2020 The Isibindi Foundation launched a massive feeding programme in response to the devastating effect of the Covid-19 shutdown. Vulnerable homesteads in the Mabibi community (qualifying as compromising of elderly, young children and no or little income) were assisted first. Our lodge game viewers and team of volunteers from the Mabibi community and Thonga Beach Lodge left daily, filled with food rations (potatoes, maize meal, beans, cooking oil etc) and travelled to every single homestead in the surrounding community living between Lake Sibaya and Mabibi. Thousands of people were fed. Masks and information sheets in Zulu were handed out and working in conjunction with the Mabibi Clinic we screened every single homestead. We implemented a mask making project using lodge sheets. We also supplied fabric and elastic and five sewers were soon making hundreds of masks which were handed out free of charge in the community. Communities helping communities!
"Thousands of mouths want to say thank you Thonga Beach Lodge!" - Betty Zikhali, schoolteacher and MADECO trustee.
Approximately 50% of the lodge employees were previously unemployed and had no previous work experience. They are now trained and working in a high-end ecotourism lodge. Isibindi Africa has transferred numerous skills which have changed lives. During the construction phase of the building most of the staff employed was from the local community. Buildings skills were passed on during this period. Prior to the lodge opening, an intensive operations training period occurred - skills transfer in operations is an ongoing project. Up skilling of our staff not only improves guest service but makes the employee more employable; occasionally staff will leave the lodge to seek other employment that offers a higher wage or more opportunities. In-house exchange training occurs throughout the lodges; staff also visit the other Isibindi Africa Lodges and are up skilled, this is reciprocated.
Mabibi School Feeding Scheme - The lodge feeds 140 children a hot meal once a week. In 2018 the approximate cost was R3000.00 per week. A specialist teacher Pie Blight visits the school once a term for a few days to check on standards and provides support and advice. Math sets, dictionaries, and books have been bought for the school by the lodge. We encourage guests to donate towards the school through tours. Thonga Beach Lodge also pays two assistant teacher's salaries. We have bought a printer, paper and toner cartridges for the school office. The lodge built a grade R classroom at the school and has contributed to upgrading the school's kitchen facilities.
The community crafters display their crafts at the lodge and campsite for sale to guests. The lodge regularly purchase craftwork for use in the lodge (baskets, grass mats, beaded jug covers etc). Artwork made from recycled rubbish is displayed in the lodge.
At the opening of the lodge we started a transfer initiative with a community member who transfers staff to the lodge, removes rubbish etc. Mentoring has also occurred in this SMME.
The lodge occasionally supplies eats and drinks to community or school meetings.
Guests distribute black bags to school children to collect refuse once a month. Guides do litter awareness talks in the community.
Through Isibindi Africa's efforts the ESKOM electricity supply was upgraded for the first-time, resulting in Mabibi's households having access to electricity.
"People are not going to care about animal conservation unless they think that animals are worthwhile."
- David Attenborough
An iSimangaliso turtle concession allows our guides to assist in the monitoring of turtles on the protected coastline. Our well-resourced and trained guides are able to report any poaching or threat to the turtles to the iSimangaliso authorities. We have assisted ORI (Oceanographic Research Institute) with turtle release programs. We pay the iSimangaliso Park a significant concession fee which supports their conservation initiatives. In addition, we pay another concession fee to operate turtle tours for our guests. These concession fees go towards maintaining this world heritage site's renowned ecosystem. Our Marine Centre guides, who conduct snorkelling, diving, whale and dolphin and turtle excursions, educate our guests from all corners of the globe on the conservation work being done on this coastline. Their resulting accrued interest in conservation (and the importance of funding it) would be hard to measure. Dr George Hughes, a world-famous turtle expert, author and current CEO OF KZN Conservation Trust attends an annual turtle weekend at Thonga Beach Lodge, which guests are encouraged to participate in.
As needed Brett Gehren supports the Isimangaliso authorities with air support to monitor beach and dune conservation and recreational beach use.
The lodge is on a constant drive to reduce water usage. Signage in bathrooms reminds guests of restricting water usage in showers, baths and laundry and requests that they join the drive. Guests are issued with refillable water bottles in our drive to reduce single use plastics during their stay.
The lodge makes use of energy efficient bulbs. Lighting cannot be viewed from the beach as it disturbs turtle beaching patterns.
REDUCTION OF SINGLE USE PLASTICS
The following plastics are no longer used at the lodge:
plastic straws replaced with paper ones
plastic wrapped toothpicks replaced with paper wrapped ones
packed lunches are no longer wrapped in plastic but reusable containers and greaseproof paper
plastic bin liners replaced with brown paper ones
rubbish bags replaced with recycled plastics
replaced plastic sanitary disposal bags with paper ones
plastic covered soaps replaced with recycled box soaps
plastic ear buds and shower caps have been removed from the rooms
the marketing office no longer supplies info packs in plastic sleeve envelopes, they have been replaced with brown bags
removal of 300ml juices from beverage stocks as they contain plastic straws
sugar sachets replaced with glass containers on the tables
Where possible milk is used in jugs and not small single use plastic tubs
TAKE TRASH - LEAVE TRACKS
Recycled bags are offered to guests to collect beach litter, which is used to make art by the community and is displayed in the marine centre.
Thonga Beach Lodge manages and helps fund the supply of clean water to the whole Mabibi community. We supply water close to most of the 800 Mabibi households. This amounts to in excess of 140 000 litres of water a month.
All donations are always received with great appreciation and will take us a step closer to achieving our vision of investing in our communities in a conservation-oriented manner. All donations received will be utilized in one or more of our above programs. All project specific donations received will be allocated to the donor's project of choice!