Rhino Ridge Safari Lodge Leads the Way in Community Co-ownership
Isibindi Africa continued to provide inspired experiences when it launched a new destination, Rhino Ridge Safari Lodge which is the only private lodge within the Hluhluwe iMfolozi Park, KwaZulu Natal. A lodge that was conceptualised to celebrate the protection of the white rhino, Rhino Ridge offers guests an exclusive luxury stay and exceptional safari experiences in the heart of Big Five territory while empowering the local community of Hlabisa, Mpembeni.
A brand that was born out of family values, Isibindi Africa strives to conserve wildlife and the environment, as well as offer guests a raw experience where luxury meets nature. Isibindi Africa owners, Brett and Paige Gehren, embarked on the journey of developing Rhino Ridge with a passion for conservation and a dream of making a difference.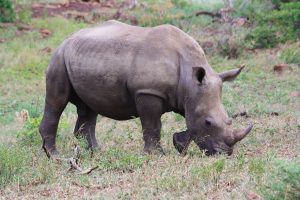 As part of the ethos of Isibindi Africa, community involvement plays a critical role in their lodges. This development forms part of a vision to involve the neighbouring Mpembeni community as partners This development forms part of a vision to include the neighbouring Mpembeni community as partners with other stakeholders, such as the National Empowerment Fund (NEF), and in so doing improve their socio-economic situation. In line therewith, the lodge employs 80% of its staff complement from this community.
Comments Brett Gehren, Owner of Isibindi Africa: "Our dream of being able to share the passion we have for protecting the pristine and precious natural wonders of Africa began while sitting on the banks of the Isibindi River in KwaZulu Natal. We are now so proud to be launching our newest venture, Rhino Ridge which we are developing in light of Hluhluwe Imfolozi's triumph of conservation efforts."
Feature photography by Jason Kipling
Rhino Ridge Safari Lodge Projects
Thonga Beach Lodge Projects
Kosi Forest Lodge Projects
Tsowa Safari Island Projects